Dinner for couples Zakopane Regional Restaurant in Hotel Karolówka

Karolówka Restaurant offer Romantic Dinner for couples Zakopane
Specjal dinner by candlelight with a carefully selected menu. Romantic mood of the evening will provide special arrangement of the table and a red rose.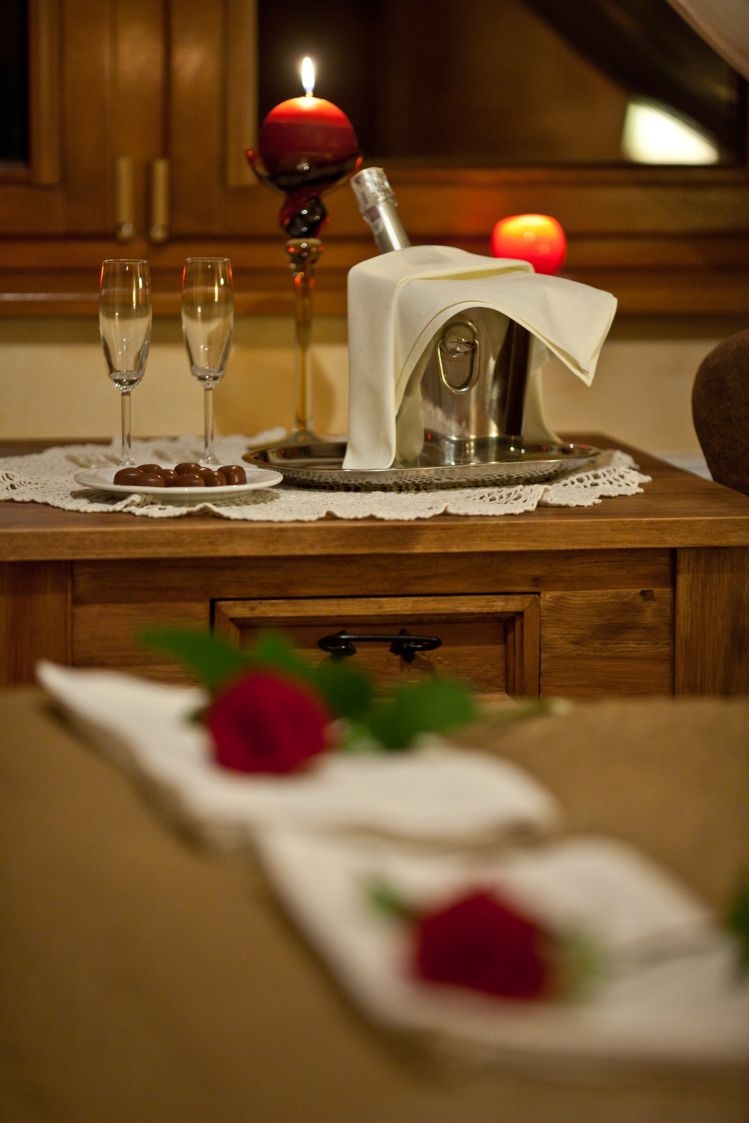 Please call in advance to set a date dinner menu to select and book a table at the reception.
Romantic dinner for couples – price for two people is 280,00 PLN
Menu romantic dinner in Restaurant Karolówka includes appetizer (three variants to choose from), main course, dessert and a glass of wine. Examples of proposals dinner main courses to choose from:
Highlander feast for two,
Brook trout with almonds
Salmon steak with asparagus
Pork Tenderloin porcini mushrooms
Pork rolls with sauce
Leg of mutton with beets glazed
Dishes are made on the basis of regional recipes and are a specialty of the Restaurant Karolówka.
Voucher Kolacja we dwoje – Informacji udziela recepcja Hotelu Dwór Karolówka***